Are you ready to be an
Intended Parent?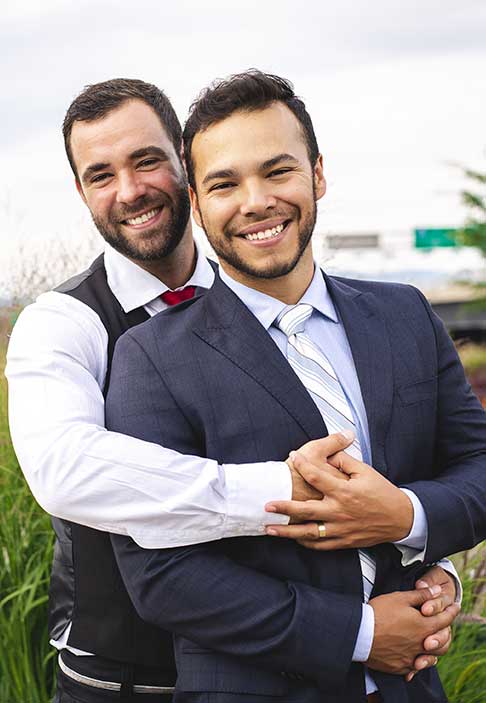 At first glance, surrogacy may seem like a daunting experience. We understand that you may have many questions and concerns. For intended parents, surrogacy is both a financial and emotional investment, and our dedicated team is here to guide you through the process and protect your life-changing investment. We will do our very best to provide you with the information, answers, and resources that you need.
We welcome all prospective parents, including singles, couples, gay and straight. From incredibly personal decisions like selecting your surrogate, to practical concerns like how to manage the personal relationship with your surrogate, or how to finance this expensive yet life-affirming journey, we will provide you the respect and guidance you deserve. From the moment you engage us, to the match with your gestational surrogate, to the birth of your child and the weeks that follow, we are dedicated to helping you attain your surrogacy goals. We will work diligently, together with you, to help you achieve your dream of creating or growing your family.
Like most journeys, those involved have questions before they start—and along the way. We are here to help answer those questions.
Interested in Learning More?
If you have questions or concerns about surrogacy agencies, or are interested in potentially becoming an intended parent or gestational surrogate, click below.
Agency Costs
Legal Support
Escrow
Insurance Information
Some examples of the services included in the Heart of Surrogacy, LLC agency costs follow:
As intended parents, you should have an attorney to represent you during at least two stages of your surrogacy journey. You should retain an attorney to represent you in the preparation and negotiation of the direct contract between you and your chosen Gestational Surrogate. These are lengthy contracts detailing a host of aspects of the surrogacy relationship and will govern the uniquely personal but lengthy relationship you are about to embark upon with your Gestational Surrogate.
You also will need legal representation in the court process for establishing legal parentage of the child and securing a birth certificate reflecting your parentage of the child. In Florida, this legal process is an Affirmation of Parental Status and is filed immediately following the birth of the child.
You may wish to have an attorney to represent you during the third trimester of pregnancy in communicating with the hospital where your baby is expected to be born to acquaint them with the gestational surrogacy. It is important for your attorney to obtain any necessary documents the hospital will require in order to allow you to be present in the delivery room for the birth of your child, to have access to your child while in the hospital, to have full and direct communication from physicians and other medical providers for the child, and to make all medical and surgical decisions for the child.
We will provide you referrals for attorneys who practice in the area of assisted reproduction and are licensed in Florida or another state whose law will govern the parties' relationship.
You will be responsible for the attorney fees for your attorney, as well as the attorney who represents the gestational surrogate at the contract stage.
The typical fee structure for legal representation includes the following:
Legal Fee at Contract stage by counsel drafting the Contract: $3,200 – $4,000
Legal Fee at Contract stage by counsel reviewing the Contract: $1,000 – $1,800
Intended Parent representation during the court process to establish parentage and secure birth certificate: $2,500 – $3,000
Intended Parent representation during the prebirth period: usually hourly charges ranging from $300/hour to $350/hour
Locating an escrow service is included in the full-service, discounted fees; however, Heart of Surrogacy, LLC is happy to assist on an a la carte basis in locating an escrow service. The actual costs of the escrow service are not included in the Agency Fee and will be paid to the escrow service directly.
There are three types of insurance Heart of Surrogacy, LLC will help obtain for a Gestational Surrogate: Maternity Insurance, Disability Insurance and Life Insurance. Depending on the gestational surrogate's medical insurance policy, separate maternity insurance may be required. A fourth possible insurance, although very rare in surrogacy arrangements, is Long-Term Care Insurance. Costs for the insurance policies are paid separately by the Intended Parents.
Heart of Surrogacy, LLC wants to help you with your unique situation. For more information about our services, questions about the cost of surrogacy or to discuss how we can help you
Frequently
Asked Questions
Is Surrogacy Legal In Florida?
Yes. Florida is a surrogacy friendly state and has specific statutory law that sets forth legal authorization for a gestational surrogate to become pregnant with the intended parents' child and to deliver the child to the intended parents upon birth without acquiring any parental responsibility or rights with regard to the child. Under Florida law, the most common type of surrogacy -- gestational surrogacy -- is one in which the surrogate does not provide the egg (ovum) and at least one of the intended parents, or both intended parents, provide the genetic material to form the child. Therefore, the child is formed from either the intended mother's egg and donor sperm, or the intended father's sperm and donor egg, or the egg and sperm of both intended parents. The parties are required to enter into a written gestational surrogacy agreement, outlining the rights and responsibilities of the parties, prior to the initiation of the pregnancy. Once pregnancy occurs, none of the parties is permitted to change his or her mind and decline to proceed with the surrogacy arrangement, regardless of the health of the child or any changes in life circumstances.
Who Becomes A Gestational Surrogate?
Gestational Surrogates are typically women between the ages of 21 to 40 years old, who have one or two children of their own through uncomplicated pregnancies and deliveries, are in good health with a proportionate height/weight ratio (BMI), are non-smokers, have no criminal or mental illness history, are financially sound and are living in a stable environment. Most are married. Other preferred attributes are having a good support system (spouse, if married, or family members), reliable transportation, and health insurance. A gestational surrogate candidate can have a number of reasons for wanting to become a gestational surrogate, but a common thread all gestational surrogates share is a desire to help couples have the biological children they dream of having.
Is The Gestational Surrogate Screened?
Absolutely. Several levels of screening take place. Heart of Surrogacy, LLC completes a pre-screening of all gestational surrogate applicants to determine whether they meet our initial criteria for consideration. Once intended parents have authorized further screening of a particular candidate, we conduct a more in-depth screening including criminal background checks, references, interviews, medical documentation, potential medical exams, in-home visit, home evaluation, and a personal interview of the surrogate. Finally, psychological screening will take place by a licensed clinical social worker or mental health counselor experienced in gestational surrogacy as well as medical screening by the fertility physician's office to assure that the parties are a medical match.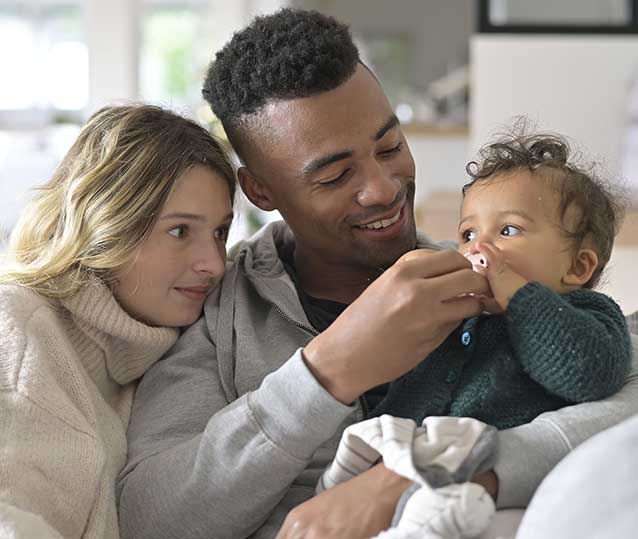 Be First To See Our Blogs
Want to stay in the loop on the latest blogs and news? Subscribe to our newsletter today!