Are you ready to be a
Surrogate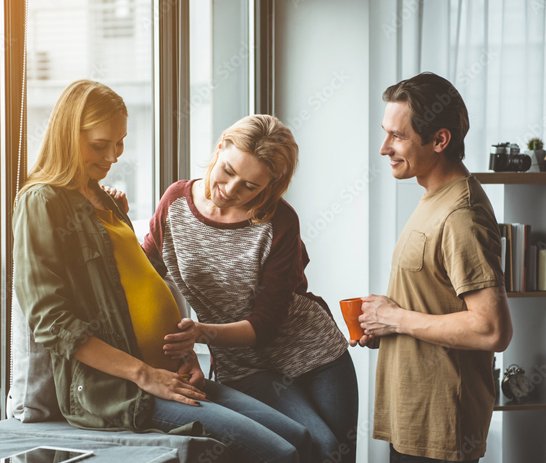 We are honored you have chosen to take a closer look! Becoming a gestational surrogate/gestational carrier is an experience that is uniquely yours, and Heart of Surrogacy, LLC is here to help you along your journey. Being a gestational surrogate involves incredible generosity of body and mind, and we are in awe of the gift you are contemplating. We will do our very best to provide you with the information, answers, and resources that you need. We are here to help you make your dream a reality.
In addition to generosity, a gestational surrogate candidate must meet certain qualifications in order to maximize the likelihood of a successful surrogacy pregnancy journey.
We look for the following attributes:
Interested in Learning More?
If you have questions or concerns about surrogacy agencies, or are interested in potentially becoming an intended parent or gestational surrogate
Gestational Surrogate Compensation
and Benefits
It is important to understand that all compensation and benefits are subject to legal advice by the parties' respective legal counsels at the contract stage, regarding permissible amounts under applicable gestational surrogacy law. Therefore, the below amounts are intended to be utilized as a guide only and are subject to change. The parties' contract is the final authority on all compensation and benefits.
The information, facts, and opinions provided by Heart of Surrogacy, LLC are no substitute for medical, legal, or mental health advice. Always consult a medical professional for any medical advice, diagnosis, or treatment. Always consult an attorney for any legal advice or services regarding your unique situation. The information shared by Heart of Surrogacy, LLC is offered for educational purposes only and may not be relied upon for your personal medical or legal situation.

Gestational
Surrogate Benefits



Gestational Surrogate
Referral Program
Frequently
Asked Questions
Is Surrogacy Legal In Florida?
Yes. Florida is a surrogacy friendly state and has specific statutory law that sets forth legal authorization for a gestational surrogate to become pregnant with the intended parents' child and to deliver the child to the intended parents upon birth without acquiring any parental responsibility or rights with regard to the child. Under Florida law, the most common type of surrogacy -- gestational surrogacy -- is one in which the surrogate does not provide the egg (ovum) and at least one of the intended parents, or both intended parents, provide the genetic material to form the child. Therefore, the child is formed from either the intended mother's egg and donor sperm, or the intended father's sperm and donor egg, or the egg and sperm of both intended parents. The parties are required to enter into a written gestational surrogacy agreement, outlining the rights and responsibilities of the parties, prior to the initiation of the pregnancy. Once pregnancy occurs, none of the parties is permitted to change his or her mind and decline to proceed with the surrogacy arrangement, regardless of the health of the child or any changes in life circumstances.
Who Becomes A Gestational Surrogate?
Gestational Surrogates are typically women between the ages of 21 to 40 years old, who have one or two children of their own through uncomplicated pregnancies and deliveries, are in good health with a proportionate height/weight ratio (BMI), are non-smokers, have no criminal or mental illness history, are financially sound and are living in a stable environment. Most are married. Other preferred attributes are having a good support system (spouse, if married, or family members), reliable transportation, and health insurance. A gestational surrogate candidate can have a number of reasons for wanting to become a gestational surrogate, but a common thread all gestational surrogates share is a desire to help couples have the biological children they dream of having.
Is The Gestational Surrogate Screened?
Absolutely. Several levels of screening take place. Heart of Surrogacy, LLC completes a pre-screening of all gestational surrogate applicants to determine whether they meet our initial criteria for consideration. Once intended parents have authorized further screening of a particular candidate, we conduct a more in-depth screening including criminal background checks, references, interviews, medical documentation, potential medical exams, in-home visit, home evaluation, and a personal interview of the surrogate. Finally, psychological screening will take place by a licensed clinical social worker or mental health counselor experienced in gestational surrogacy as well as medical screening by the fertility physician's office to assure that the parties are a medical match.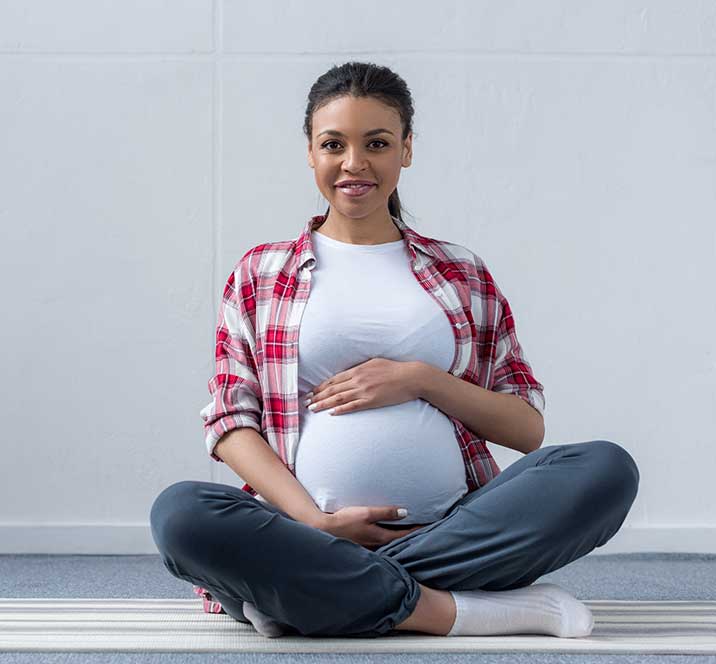 Be First To See Our Blogs
Want to stay in the loop on the latest blogs and news? Subscribe to our newsletter today!