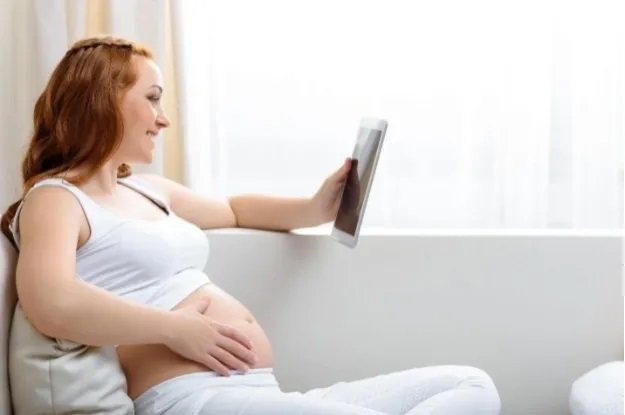 Changes in Processes at Surrogacy Agencies in a COVID-19 World
If you have been exploring surrogacy, adjustments have been made to many procedures to ensure better health and safety since the onset of Covid. Surrogates and intended parents can feel comfortable at our surrogacy agency using telehealth, virtual meetings, and social distancing measures. The following information explains the current policies in place.
Meetings Between Surrogates and Intended Parents During Covid
When scheduling a meeting through our agency, we coordinate phone calls and virtual appointments to discuss the details. We can find and match families with surrogate mothers using a surrogacy specialist to compare profiles on a list. A match is made based on everyone's expectations and preferences. Then we coordinate interviews between surrogate mothers and intended parents in a phone call or virtual meeting.
After a successful interview, a surrogacy lawyer documents an agreement and safely conducts virtual meetings or socially distanced signature collection. Set the expectations you are comfortable with for contact and travel limitations when creating the surrogacy agreement, including:
phone calls
virtual meetings
email
social media
Surrogate Medical Appointments During Covid
Surrogate medical screening appointments can take place at a local clinic or the intended parent's fertility clinic. Most medical procedures require pre-screening to determine risks of exposure, and surrogates may need to wait in their car until the appointment time. They are tested for Covid, and a positive result will postpone the cycle for embryo transfer until the surrogate tests negative.
During [medical procedures], fertility clinics have restricted the presence of excess people, but intended parents may be allowed in or have access through video conferencing.
During delivery, the surrogate can have a support person in the room. Depending on the hospital chosen, intended parents may not be allowed to witness the birth but may be able to stay with the baby in the hospital after delivery. Ask your hospital or clinic about their protocols in advance to alleviate stress and avoid disappointment.
Egg Donation During Covid
Some fertility clinics currently recommend using frozen donor eggs or sperm shipments instead of having donors travel to complete the procedure. We help intended parents who prefer to pursue this option.
We screen donors for exposure and symptoms consistent with Covid before any procedures, and we check the prevalence of the virus in the donor's location. If a donor tests positive, the retrieval cycle is canceled. Intended parents can request local donors to meet with the latest guidelines limiting travel between states.
Surrogate Pregnancy During Covid
Surrogate pregnancy during this pandemic adds some difficulties. However, many workplaces have increased their work-from-home opportunities, and surrogates can limit exposure using pickup and delivery services for groceries and other essentials to control their environment.
Pregnant women are not at an increased risk for the virus, although becoming ill may make it necessary to stay in an ICU or use a respirator. They may experience preterm delivery or require a cesarean section, but babies have a low virus incidence.
Surrogacy and Travel During Covid
International travel restrictions have begun to relax, but have impacted those already involved in a surrogate relationship. When the baby is born, plans to equip parents with documentation supporting a travel exemption will help you navigate the process.
Domestic flights aren't restricted, but limiting travel during the surrogacy process to minimize health risks is still recommended. Intended parents and surrogates are encouraged to schedule regular virtual contact using video meetings or calls.
Financial Concerns for Surrogacy During Covid
Most intended parents carefully plan their surrogacy journey, including the financing to help pay for the process. If you have lost a job during the pandemic or feel less financially secure, it's probably not a good time to move forward. Adding financial stress with the natural anxiety of starting a family can turn a joyful time into a critical challenge. If you decide to move forward, we will discuss financing options, programs, and grants.
Surrogates and the COVID-19 Vaccine
The decision to get a vaccine for Covid-19 is a discussion between surrogates and the intended parents, and the surrogate should discuss it with her doctor.
Surrogacy is an involved and emotional process. Current surrogacy agreements may be complicated by shifting rules and regulations that require re-evaluation. We educate you about the changes and reassure you that all safety protocols are followed. Reach out to speak with our professionals to find out how to prepare to become a surrogate or intended parents.