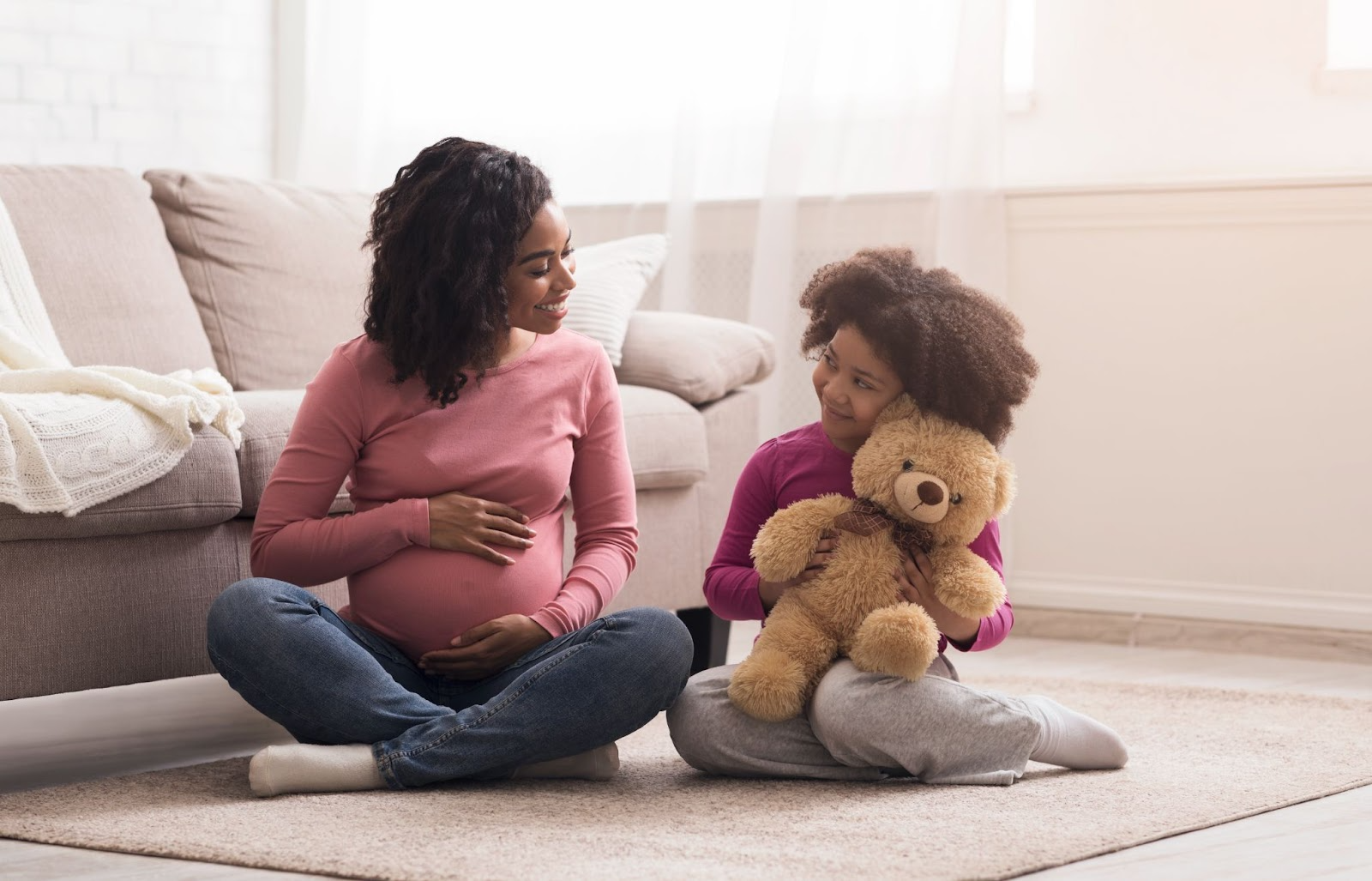 Talking to Your Kids About Being a Surrogate Mother
Being a surrogate mother is a fulfilling yet often emotional journey that profoundly impacts the entire family. It requires a great deal of love, sacrifice, and support from all involved, including your children. While understanding what surrogacy entails may vary drastically depending on the ages and comprehension levels of your children, it is important to involve them in the process. Talking to your kids about being a surrogate mother is crucial when embarking on this journey together.
We understand that talking to your children about surrogacy can be challenging. However, there are several things to keep in mind that will encourage honest and open conversations surrounding your surrogate pregnancy.
Start Early
It is best to start talking to your children about your surrogacy journey as early as possible. This will give them time to understand what is happening and ask questions. You can begin by explaining the basics of surrogacy and answering any questions they may have. Then, as the process progresses, you can give them more details and involve them in the journey.
Age Appropriate Language
Children of different ages will understand and respond to the surrogacy process differently. When talking to your children, be sure to use language that is appropriate for their age and level of understanding. Younger children may need simple, straightforward explanations, while older children may be ready for more complex details.
For example, when talking to a younger child, you may say, "Sometimes a family can't grow a baby on their own, and they need the help of another Mommy. I am helping another family grow their baby. Then when the baby is strong enough to come out, I will give them back to their parents."
Encourage Questions
Children may have a lot of questions about surrogacy, and it is important to encourage them to ask. Answering their questions and addressing any concerns they may have can help them feel more comfortable and involved in the process. If they are too young to ask questions, you can start by asking them if they have any questions or concerns.
Emphasize Love
Throughout the surrogacy journey, it is important to emphasize the love that your family has for each other and the baby you are carrying. Explain to your children that this baby will be a special part of another family and that you are carrying it with love and care.
Be Honest
Children are perceptive and will sense if something is not right. Be honest about the surrogacy process and any challenges that may come with it. Explain that there may be some challenges along the way and that you may need some extra support. By being honest, you can help your children feel more prepared for the changes that come with surrogacy.
Make it a Positive Experience
Surrogacy can be an exciting and fulfilling journey, and it is important to make it a positive experience for your children. Encourage them to be involved in the process, for example, by helping you prepare for the baby's arrival or by choosing a special gift for the baby. Making the journey a positive experience for your children can help them feel more connected to the surrogacy process and the baby you are carrying.
Be Patient
Children may need time to process the changes that come with surrogacy. Be patient with them and continue to have open and honest conversations as they adjust to the new reality.
Utilize Resources
Many resources are available to help parents talk to their children about surrogacy. Children's books are a great tool and a fun way to talk about and normalize the surrogacy journey. A list of top surrogacy children's books can be found here.
Being a surrogate is a unique and life-changing journey that affects the entire family. Effectively talking to your children about your surrogacy journey is essential in involving them in the process and preparing them for the changes that come with it. The more involved and prepared they are, the smoother the journey and transition will be for everyone.
At Heart of Surrogacy, LLC we are not only dedicated to our surrogate mothers and intended parents but also to their families. For more information, resources, and support, contact Heart of Surrogacy, LLC by phone at 813-280-6500 or visit our webpage. We are here for you every step of the way.