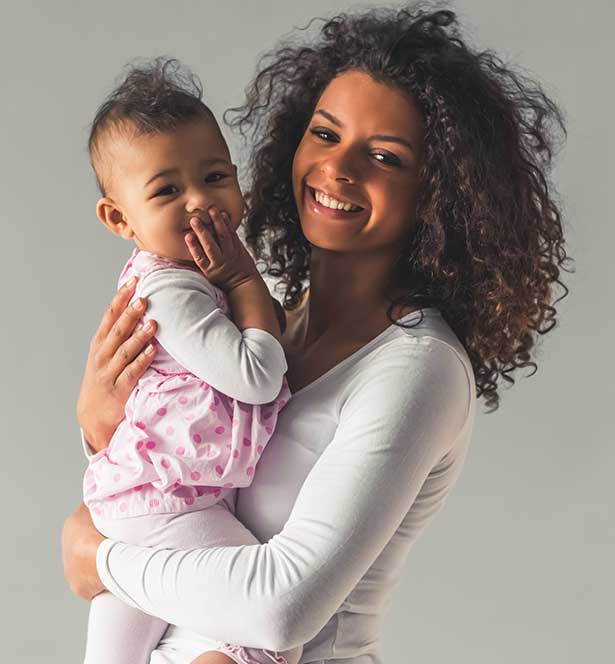 Surrogacy Agencies and Laws in Florida
Surrogacy laws are established and enforced in every state in the US. Florida is one of many surrogacy-friendly states when you're hoping to become a surrogate or an intended parent and looking for options. Regardless, you'll still need to get experienced advice via surrogacy agencies to understand the complex laws and legally complete the process. To have your questions about surrogacy law in Florida answered, you can contact a surrogacy attorney. The following is a list of common questions Heart of Surrogacy hears from potential clients.
Is Surrogacy Legal in Florida?
Pregnant women and couples in Florida can choose surrogacy legally and safely. Florida carefully regulates surrogacy processes to ensure it remains an ethical way to grow a family. Learn about services offered by some of the best surrogacy agencies in Florida online, including legal help. Or reach out to our attorney directly with questions.
Does Florida Allow Traditional Surrogacy?
It is possible to participate in a traditional surrogacy in Florida, but some legal and ethical risks are involved. Traditional surrogacy laws are governed by Fla. Stat. §63.213. Regulations are similar to Florida's adoption laws and are referred to as "preplanned adoption agreements" to clarify that the biological mother (surrogate) is temporarily the legal parent of the child she carries. Parental rights transfer to the intended parents after the birth. The surrogate may choose to revoke consent during the pregnancy and up to 48 hours after the baby is born. If the traditional surrogacy agreement is terminated or the adoption agreement is not approved in court, the surrogate becomes the legal parent.
Gestational surrogacy in Florida is more common than traditional surrogacy. It has less legal and emotional risk and does not involve a preplanned adoption agreement. Governed by Fla. Stat. Chapter §742, it is a more straightforward option for surrogates and intended parents.
Is Commercial Surrogacy Legal in Florida?
Compensated or commercial surrogacy is legal in Florida, but intended parents are not paying the surrogate for a baby. Compensation goes towards the gestational carrier's medical processes and risks, her time, lost wages, travel expenses, and more. Payment is detailed within your surrogacy contract at the start of the process.
Is Same-Sex Surrogacy Legal in Florida?
Same-sex marriage became legal in 2015 and opened up opportunities for adoption and surrogacy for these couples to grow their families. The surrogacy process for same-sex couples is nearly the same as opposite-sex couples, but they will need either a sperm or egg donor to complete the in vitro fertilization (IVF) process.
What's a Florida Surrogacy Contract?
A Florida surrogacy contract is a legal agreement between the intended parents and a surrogate (including her spouse concerning parental rights). The surrogacy contract is developed by a specialized attorney after being matched and before the medical processes begin. They define the legal parental rights of the intended parents, surrogate compensation, social roles, contact during the process, and more. The contract has minimum requirements, including: 
The agreement is considered the only source of consent regarding medical processes surrounding the pregnancy
It will follow reasonable medical evaluation, treatment, and instructions
The contract will relinquish parental legal rights to the child after they are born
It will outline the legal rights and parental responsibilities after the birth when neither intended parent is genetically related to the child
It requires intended parents to accept parental rights regardless of the baby's health condition
How Do Intended Parents Become the Legal Parents in FL?
In gestational surrogacy, Florida recommends pre-birth orders, but they are not legally required. The intended parents and their attorney file a petition in court regarding parental status during the second trimester. It makes it easier for the intended parents to attend the birth and add their names to the birth certificate later on. The pre-birth order is a step toward establishing legal parental rights in advance. Surrogacy legislation Fla. Stat. §742.16 requires another petition to be filed in court within three days after the child's birth to secure legal parental rights for the intended parents.
With traditional surrogacy, the child is not genetically related to either intended parent and may be genetically related to the surrogate, instead. This creates a need for an additional adoption process after the child is born. The surrogate's legal parental rights are terminated, and the intended parents assume those rights.
You'll want to search for the best surrogacy agencies online to get options for growing a family via surrogacy or becoming a surrogate and get legal advice. At Heart of Adoptions, you can contact a professional or email our attorney to learn more about Florida surrogacy and adoption laws that could influence your journey as an intended parent or surrogate.